Disgusting, I know. I just want to share this information though that's all.


Haaha do it, just like in following video:





iklan 2 saat



But heck, be extra careful jangan sampai jadi cenggini:





Trimas to Kam & Nany for the info ehehe.



da~
Teep & i spent the whole yesterday

pacar

ing at KLCC. We watched Definitely, Maybe - a romantic comedy, quite boring but the movie does give a message particularly on how to start and keep relationships. Yang nak kawen tuh sesuai tengok ;p. Kalau tengok, find out what wee-wee means ehehe.



After late lunch, we went to Convention Centre to visit the National Intellectual Property Day exhibition organized by myipo. Orang tak ramai ngat. Mungkin sebab da petang. Ataupong mungkin sebab program tuh tak best hehe.


Kuang asam, siape pulak park kereta ku kat sini?


We learned some useful information about imitation, siap ade demonstration to differ yang mane tulen and yang mane palsu, and how do they look like.


Ade jugak Malaysian products like Teh Sabah, health and beauty products, Proton, new inventions like sistem penapisan air and penyejuk punggung kerusi kereta(??).



Then ku ajak Teep and special guess, Zaid yang merupekan fan Chelsea tuh, watch the big match MU-Chelsea kat NZ, Wangsa Maju.


Man of the match: mamak, no 2 dari kanan bawah

Ye, tau, M.U kalah 2-1. Menang penalti boleh la oi! ;p.



da~
Selain kebaikan2 hari Jumaat dan juge sebab esok cuti (yang paling penting
), ku suka hari jumaat sebab

makan tengah hari

nye.

Masjid Negara ialah masjid terdekat ngan opis ku.



Setiap hari Jumaat ade pasar Jumaat yang berpusu-pusu orang makan kat situ.



Bukan saje sedap, makanan2 kat situ juge pelbagai dan suasananye meriah.



Setiap hari Jumaat ku camneh haa ~>


da~
How Much is Your Blog Worth?
Long ago I found this tool. It calculates how much a blog is worth, based on it's Technorati rank. Mase tuh ad3ck.blogspot.com was worth $22,017.06.

Today I took the test again expecting the figure to be increasing but heck the result is disappointing:



My blog is worth $22,017.06.
How much is your blog worth?

Ciss. Apsal tak naik?? Ku bengang, ku hack result tuh jadi cenggini:



My blog is worth RM10 juta.
How much is your blog worth?


How much is your blog worth? Try it yourself here. And remember, have fun ;p.

da~
It's cuddly chubby cute Qaseh Qistina's birthday yesterday. She's my youngest niece and is now

1

year. How time flies. Rase cam baru arituh je dia lahir. Nnt tetibe ku plak kawen.

Ku, mak & my bro pi jogging kat TTT (Taman Tasik Titiwangsa) pagi td. After 2 big rounds (yang of course panchit), I saw a number of DBKL people tgh buat flower plantation. Lawa bungenye, rase cam nak amek satu plastik.



Mase tgh warm down, ku dpt tau rupe-rupenye makku da dapat satu plastik.
. Teka bunge pe neh?


Inilaa bunga

Taik

Tahi Ayam


Ku bau. Tak busuk pong. Disgusting name utk bunge yang lawa. Siape yang menamekannye eh?

By the way, one of my phone features is the ability to keep track how much you walk, jog or run. Here is my today's running result:

Saje je nak promote handphone neh share feature w580i neh hehe. However ku gagal mencapai standard fitness result which is 2.4km in 12 minutes.

Jom jogging!

da~
Ku kene study system yang previous developer buat. Yang dia skang da takde. Documentation plak berterabor. Mase tgh kaji system dia td, tetibe..


Semue yang ku buat tak smpt save. So ku decide nak balik awai (cheh padahal klu tak kuar error tuh pong mmg ko nak balik awal tetiap hari)

On the way balik, bau yong tou fu kat pasar malam ari rabu mmg menyayat hati (be noted, ku bukak tingkap while driving sbb aircond tak sejuk nak dpt fresh air tuh yang trbau tuh ehehe). Ku stop carik Yong Tau Fu jap.

Ape yang menarik prhatianku ialah makchik neh:


Dia tak nmpk cam orang susah. Tak kotor mcm pengemis lain. Anak pong nmpk sihat dan seperti terurus. Yang peliknye dia tunduk je dgn topi dia tuh mmanjang.
Mungkin berlakon? God knows.
Ape yang lebih menarik prhatianku ialah kertas2 dlm gelas depan dia tuh. Banyak. So I was wondering how much would she get klu dia buat cenggitu tetiap hari.
Ntah2 lagi kaya dari ku.
da~
Your images are being uploaded to Blogger.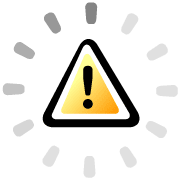 Your image has been added.


After clicking "Done" you can change your post and publish to your blog.



da~
TM Net Streamyx ZTE ZXDSL 831 ADSL Modem

I have 2 PCs and a switch. I was having difficulties in connecting the PCs to internet at the same time using 1 Streamyx account but I made it last Friday thanks to Zuki, my U friend for the help.

Now if you have the same problem, I'm here to help ehehe. Let me just share the setup steps. To connect more than a PC to internet, you need to set the Streamyx modem as a router.



1

Log into

http://192.168.1.1


username:ADSL
password:expert03

or

username:ZXDSL
password:ZXDSL

please be noted: username and password are case sensitive.



2

Click Advanced on the top menu, choose WAN, click button Add.



3

Set
-VPI=0
-VCI=35
-Service Category=UBR Without PCR

click button Next



4

Set
-Select protocol=PPP over Ethernet (PPPoE)
-Encapsulation Type:LLC/SNAP

click button Next



5

In WAN IP Settings
-Choose Obtain an IP address automatically
-Tick NAT checkbox

click button Next



6

In PPP User Name and Password,
fill in your
-username= yourusername@streamyx
-pasword= your password
-Select Always On - This allows you to connect automatically without having to dial login.



7

click Next, Apply



8

Set every PCs TCP/IP in your LAN to point to the modem as the gateway.

IP Address = 192.168.1.x (where x ranges from 2-254)
Subnet mask = 255.255.255.0
Default Gateway = 192.168.1.1.

Preferred DNS Server = 202.188.0.133
Alternate DNS Server = 202.188.1.5



9

Done and happy surfing ;)



* * * * *





O

n unrelated topic, semalam ku tgk Akademi Fantasia (member ku cakap Akademi P*****S*** siot je tak baik tul
) yang rata2 semue suare sumbang yang ampooon. Ku rase suare jamban ku lagi sedap ehehe. Mungkin ku harus join ini:


Mungkinkah ku dapat memungkinkan kemungkinan yang tak mungkin dapat dimungkinkan?






Credits to:
1. Erme for mungkin
2. Marini for penyusunan ayat sastera

da~
Di company baru, ku kene wat medical check up utk mmudahkan urusan gaji pertame company kire tahap kesihatanku. So pg td ku pi buat kat Klinik Pakchik Ko Kita.


Jus mangge, sedaaap. Cube-lah!


Yang plg ku xthn bile doktor tuh soh ku bukak baju n then pegang2 perut ngn dada ku nak check pe tah. Ku sampai tergelak dengan doktor2 tuh skali gelak.
Bukan pe, geli dowh, gaye dia cam geletek pong ade. Klu doktor pompuan takpe gak ehehe.


x-ray film. Tuff tak ku?


Owh ye, in the afternoon me n colleagues went to the new office, which is expected to start operating next month. Ternyate ku bukan saje seorang software developer, ku juge jadik arkitek dan juruukur bile ku diarahkn ukur luas opis baru.

da~
L Change The World & Dell Laptop
1

L and M watched L Change The World semlm. It's about L who has only 23-day lifespan after writing his own name on Death Note, uses those days to the fullest by saving people. Full of unpredictable scenes, the Light's enemy manages to solve crimes and save lives, particularly Maki(in red) whom he asks to appreciate life. Agak mengarut, but like Firda, it's a must-go-watch movie (tiru Firda hehe).



2

Company ku bg laptop n benarkn ku bawak balik umah. Disebabkn kebebalan ketebalan beg laptop Dell tuh, ku galas kat depan mase nak masuk lrt yang penuh sesak tuh, lebey kurang cam gambo kat bawah.


Lakonan semule.
Tetibe ade akakcik neh tepok bahu ku and offer satu tmp duduk kosong. Kenape, dlm ramai2 org kat situ, dia offer ku? Adekah ku nmpk cam ibu mengandung? ataupong OKU? ataupong warga emas?
da~
Hari neh hari pertame ku di tmpt kerje baru. Ko ingt senang? Pe yang penting ialah bg first impression yang baik. Lg2 company kecik, ku nak jalan pegi toilet nak b3rak pong semue usha ahaha.

Ku tanye "

Awat tak penah tengok orang hensem ke?

"

Tp dlm hati ar ahaha.

Walaupepong, OK gak laa tmpt baru neh. Td da start pegi client site n update sistem so tak smpt nak berblog & tido lagi.


then
now


Anyway thanks to you guys yang bagi kate semangat. Ku sgt terharu and those wishes really helped.

da~
50 Beautiful Blogger Templates
Creating Animated GIF Image in 1 Minute
44 Free Blog Hosts
50 Top Websites to Download Free eBooks
10 Top File Hosting Websites
Download Youtube Videos
Audio to Audio, Video to Video, Video to Audio Converter
10 Monthly Top Comentators
Watch Football Video Highlights
Champions League: Top Commentators of The Month
Get this widget here
Farah Dhiya - Rasa Cinta @ yoump3
07/2006
08/2006
09/2006
10/2006
11/2006
12/2006
01/2007
02/2007
03/2007
04/2007
05/2007
06/2007
07/2007
08/2007
09/2007
10/2007
11/2007
12/2007
01/2008
02/2008
03/2008
04/2008
05/2008
06/2008
07/2008
08/2008
09/2008
10/2008
11/2008
12/2008
01/2009
02/2009
03/2009
04/2009
06/2009
07/2009
08/2009
09/2009
10/2009
11/2009
12/2009
01/2010
02/2010
03/2010
04/2010
05/2010
06/2010
07/2010
08/2010
09/2010
10/2010
11/2010
12/2010
01/2011
Family
Haji Zubir's Big Happy Family
Nuek
Pyerudz
Da jumpa
Aim-a
Aizuddin
Apiz
Azriana
DebikDebuk
Erme
Fieda
Ina
Izam
Jai
Jaja
Kak Meg
Lisa
Marissa
Mazdan
Nanie
Nany
Nina
Ruru
Sarah
Shafiq Q
Shahrizan
Syafa
Titicaca
Zaid
Zeila
Zulus
Nak jumpa
13may
Achik
Adry Sabry
Allisya
Aminbakish
Ayaq
Boo-lah
Cik Epal
Cinta Kasih
Cinta Milo Ais
Dina
Dmasyri
En Me
Ezzati
Farah
Fieza
Firda
Frodo Baggins
Fuad
Geargie
Hananimonai
Hemy
Iyllienaz
Jard
Kaseh NazLieza
Lan Rambai
Life Saver
Masy
Millie
Nazasfrog
Nemo
Nuraddeen
Nurain
PenyuBiru
Hafizd
Puterikurekure
Queen Wiza
Risanur
Semut Api
Su
Sue
Sweet Darling
Theconfused
Tny
Wear
Yonna
Yusri
Zonaku